Green Interior Design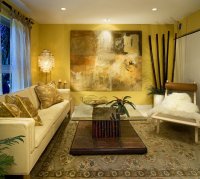 Micheline Laberge, ASID focuses great efforts towards environmental concerns. Becoming a LEED AP are the credentials that give us the ability to offer clients sustainable or green options to their homes or business and assist projects looking for LEED Certification.
Some clients may simply want environmentally conscientious design solutions without certification. 
We can provide very effective eco-friendly Interior Design solutions to your project that can be not only economical but beautiful as well.
Designing interiors in Sarasota using sustainable design principles have become strongly advocated by the ASID organization where they became founding members of the USGBC in 1993. It is apparent as an Interior Designer, we have the ablility to influence our clients with decisions that could impact not only their interior environment, but others and the planet as well.
Therefore we follow the  guidelines as set by ASID to:
Advocate clients to develop buildings, interior spaces, and products that are environmentally benign & produced in a socially just manner and that is safe for all living things.
Should eliminate the use of any product or process that is known to pollute air, water, or earth.
Should make use of renewable natural resources, including the protection of vegetation, wildlife habitats, open spaces, and wilderness.
Minimize waste through the reduction, reuse, or recycling of products and encourage the development and use of reclaimed, salvaged, and recycled products throughout the interior.
Reduce energy use in the interior design by adopting energy-conserving strategies, and choosing renewable energy sources.
Eliminate the environmental risk to the health of the end users of their interior designs.
The USGBC has developed the rating system that specifically identifies the appropriate divisions to the various types of projects. All of which can gain LEED recognition as Platinum, Gold, Silver, or Certified where the interior design plays a huge role to obtain points for these ratings in many of the various building types. Most recently the American Society of Interior Designers' Foundation and USGBC have partnered to launch REGREEN, the nation's first green residential remodeling guideline.
The REGREEN guidelines can be applied to a variety of home projects, from remodeling the interior, kitchen or bath to adding a major addition, or gutting rehab project.
We can assist you to follow the REGREEN guidelines by:
Designing and working with the builder/contractor to be sensitive to waste during the process
Design with sustainable fabrics
Design the interior to utilize "green" or "low VOC" paints.
Design or specify renewable flooring products
Design and select appliances for the interior to use ENERGY STAR rated products.
For more information on this process please look at the USGBC website and contact us to assist you to make your Interior healthy and sustainable.