Partners & Vendors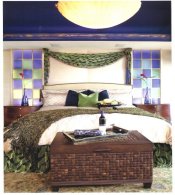 Micheline Laberge, ASID has access to countless vendors to purchase at designer trade discounts that is passed down to our clients. The list below only represents a sampling of Sarasota Interior Design partners & vendors available.
If you are looking for a particular product line (that are not listed below) and would like to purchase it far below retail prices, please contact us. We can provide you a quote within 24 hours.
A key to a fabulous interior design is to utilize products that are unique in style, up with the current trends in interior fashion, and bring eye catching quality to your interior at a value price. By using our service, this is easily achieved! 
Interior Design Furniture Suppliers
Baker
Century
Jessica Charles
Hancock & Moore
Kravet/Lee Jofa
Hendredon
Milling Road
Old Biscayne

David Francis
Sutherland
Janis Et Cie
Cast Classics
McGuire
Council
Nierman Weeks

Swaim
Whitecraft
Habersham
Equator
Artifacts
Platt
Pavillion

Cartouche
Brueton
Walters Wicker
Budji
McKinney Leather
Stewart
Sherrill
Interior Design Fabrics and Wall Covering Suppliers
Carlton Varney
Clarence House
Romo
Jab
Stroheim & Romman
Osborn & Little
Thibaut
Seabrook

Antonia Vella
Bousac
Van Luit
Nina Campbell
Phillip Jefferies

Cowton & Tout
Ralph Lauren
Brunschwig & Fils
Wal Fab
F. Schumacher
Zimmer & Rhode
Scalamandre

Duralee/Highland House
Ronald Redding
Travers
Maya Romanoff
Sanderson
Wolf Gordon
Interior Design Flooring Suppliers
Fabrica
Kravet
Davis & Davis
Rosenfield
J&J/Invision Carpeting