Residential Interior Design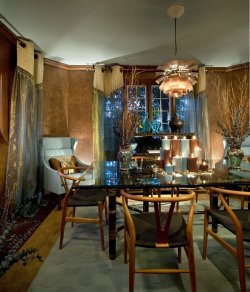 Micheline Laberge's design philosophy for Sarasota Residential Interior Design is to enhance the client's interests and desires, with an expertise in space planning, color, and unique style that is brought to all her projects.
"I want the client's home to be not only beautiful and comfortable but to provide a functional place to live, and entertain family and friends. An interior that describes their personality and taste."
An intuitive ability to listen carefully to clients and interpret their style into a luxurious interior, is what sets her designs apart. Customizing the Residential Interior Design to each individual through the use of color application, finishes, lighting, specialized window treatments, proper furniture scale, balance, with sensitivity and considerations of buget requirements. Florida Interior Design styles have ranged from contemporary to traditional, old world opulence & tropical elegance, where all Residential Interior Design styles are a part of her repetoire of finished interiors.
Sarasota Florida Residential Interior Design Installations:
988
Bay Isles
Blackburn Harbor
Beach Place
Casey Key
Grand Bay
Harbor Towers
Harbourside
The Islander
L'Ambiance
Lakewood Ranch
Laurel Oak
Lido Shores
Longboat Key Towers
Longboat Key Private Residences
Marina Bay
Marina Towers
One Watergate

Plymouth Harbor
Plantation G&CC
The Promenade
The Oaks
Queens Harbor
The Ritz Residences
Sanctuary Vizcaya
Sarasota Bay Club
Sea Gate
Sea Place
St. Armands Towers
Siesta Key Private Residences
Sunset Beach
Tortuga
Turtle Bay
University Park
Waterclub